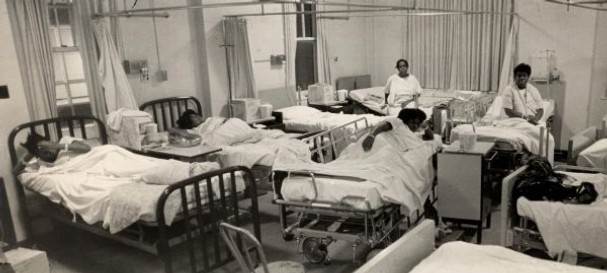 Few people think of Medicare as a key policy for reducing discrimination in the United States. Preceded by the Civil Rights Act of 1964, Medicare's passage in 1965 was key to the desegregation of hospitals, including in the South. Barbara Berney, PhD, Associate Professor of Public Health at Hunter College and the CUNY School of Public Health discusses the connections between these two landmark laws with Diana Mason, PhD, RN, FAAN, producer and moderator of Healthstyles on WBAI-FM NYC (www.wbai.org; 99.5FM). The program airs tonight on WBAI at 11:00 PM, or you can listen to it here:
Podcast: Play in new window | Download
Subscribe: Android | Email | RSS
Healthstyles is sponsored by the Center for Health, Media & Policy at Hunter College, CUNY.